Sorry, this product is not available in France.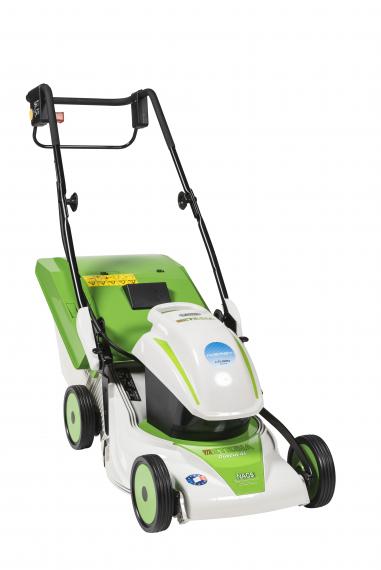 Lawnmowers DUOCUT 41 N-ERGY-NACS
The new battery-operated Duocut 41 N-ERGY walk behind mower gives professional users a means for efficient, environmentally friendly and profitable mowing.
Find the nearest retailer
Characteristics
Performance
Comfort
Accessories
Etesia développe une large gamme d'accessoires pour Duocut 41 N-ERGY-NACS
Spare parts
Etesia dispose de certaines pièces détachés pour Duocut 41 N-ERGY-NACS
Specifications
It provides the benefits of electric mowers without their drawbacks: it operates in silence.
| Mower | |
| --- | --- |
| Theoretical output (m²/h) | 1230 |
| Number of blades | 1 |
| Cutting width (cm) | 41 |
| Cutting height | from 35 to 85 mm |
| Cutting system | Duocut |
| Emptying systems | |
| --- | --- |
| Grassbox capacity (L) | 50 |
| Grassbox emptying | Manual |
| Measurement and weight | |
| --- | --- |
| Weight | 34 |
| Height | 109 |
| Width | 56 |
| Length | 142 |
| Motor | |
| --- | --- |
| Engine type | Electric 36 VDC Brushless |
| Battery | Rechargeable Li-Ion N-ERGY accumulator |
| Wheel transmission | |
| --- | --- |
| Forward speed (km/h) | 3 |
| Acoustic pressure | 82 |
| Forward transmission | To push |
| GPS/GPRS | No |