Sorry, this product is not available in France.
Attila SKD
User's speech:"Etesia brushcutters are the only ones on the market designed to cut rough leaving a good finish, and that is a big bonus to many of our clients, and of course to us. They are highly robust and don't let anybody down." Ritain Patel, Acacia Groundcare Equipment Rental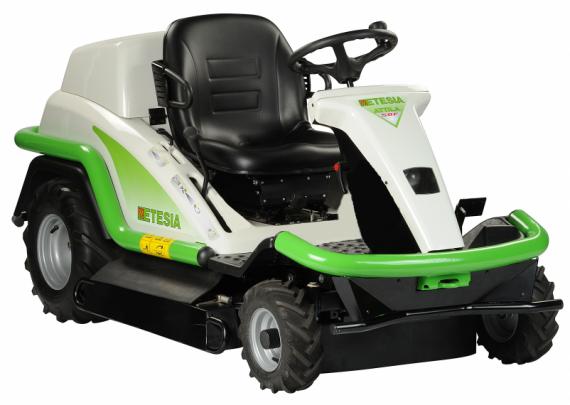 Brushcutters Brushcutter Attila SKD
High grass ride-on mower SKD effective on uneven terrain and steep slopes (30%). Silent and low vibration.

Find the nearest retailer
Characteristics
Performance
Comfort
Robustness
Transmission
Cutting deck
Engine
Transmission
Reinforced hydrostatic transmission with ETESIA specifications that draw on automotive features: torque higher than market standards, smoother movement and a longer life.
Cutting deck
Designed specially to withstand different mowing conditions for a long period: Mastershock (with steel reinforcements). Reversible blade flails. The system allows mowing in difficult conditions.
Versatility
Pull easily
Thanks the fastener which is on the back of the machine and the progressive hydrostatic transmission of last generation, it will be very easy for you to pull a trailer without jolts.

Easy driving
Cruise control system to maintain your working speed, a feature that is highly appreciated while mowing large areas.
Clear of snow
Don't blow you out any more to clear of snow. With its snowblade, the Attila SKD is the ideal tool to clear of snow any access. Thanks to its compact size, it enables you to thread in places which are inaccessible to other machines.
Specifications
| Mower | |
| --- | --- |
| Theoretical output (m²/h) | 8500 m²/h |
| Number of blades | 1 |
| Cutting width (cm) | 85 cm |
| Cutting deck | Mastershock |
| Mount type | suspended cutting deck |
| Rotation direction | Right |
| Blade protection | 2 cutting screws |
| Blade clutch | Electromagnetic |
| Cutting height | from 44 to 102 mm |
| Measurement and weight | |
| --- | --- |
| Weight | 300 Kg |
| Height | 99 cm |
| Width | 97 cm |
| Length | 201 cm |
| Motor | |
| --- | --- |
| Amount of cylinders | 2 |
| Capacity (cm³) | 603 cm³ |
| Nominal engine power | 9,6 kW (13 HP) |
| Fuel tank capacity (L) | 10 L |
| Oil capacity (L) | 1.5 L |
| Cylinders/cooling | Air-cooled Twin cylinder |
| Fuel | Unleaded fuel 95/98 |
| Starter | Electric 12 V - 3A with regulator |
| Engine type | Kawasaki FS481V |
| Battery | 12V - 30A |
| Wheel transmission | |
| --- | --- |
| Transmission type | Hydrostatic |
| Forward speed (km/h) | 10 km/h |
| Reverse speed (km/h) | 7 km/h |
| Number of driving wheels | 2 |
| Working angle % | 30% |
| Acoustic pressure | 85 dB(A) |
| Frame | Welded frame |
| Direction | Mechanic |
| Tyres | FR:13x5-6 / BE: 18x8.5-8 |
| Braking | Dynamic brakes |
| Forward Transmission | Hydrostatic |
| GPS/GPRS | - |