Sorry, this product is not available in France.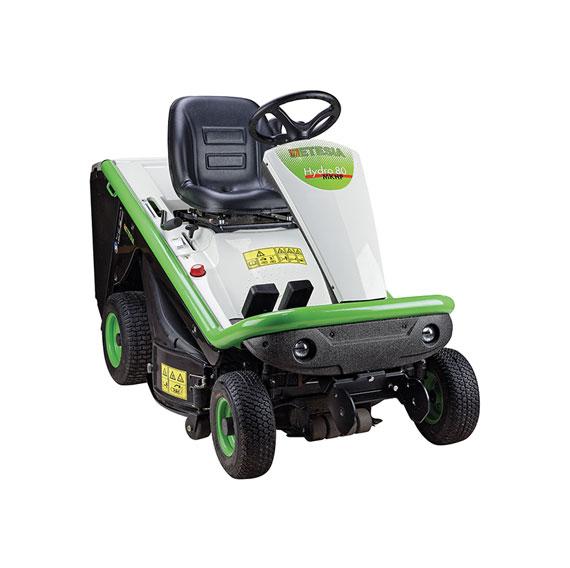 Ride-on mowers
The Hydro 80 from Etesia can adapt to the conditions of the terrain, which makes it particularly versatile. Add to that its extreme compactness, flexibility of use, reinforced hydrostatic transmission and the power of its two-cylinder 16 HP Kawasaki engine, and you get a tool offering an outstanding  efficiency, which can advantageously replace three walk-behind mowers.
The e-connect version turns the Hydro 80 ride-on mower into a high tech machine: the first mower with network connectivity!
Winner of the SALTEX Innovation Award 2017

Find the nearest retailer
Characteristics
Performance
Comfort
In a class of its own. Comfortable and ergonomic.
Robustness
Built for long-life. Solid and reliable.
Cut it all system
Frame
Steering
Blade clutch
Kawasaki engine
Cut it all system
Economy and protection of the battery during a prolonged stop of the machine.
Contribute to the protection and to the life cycle of the battery.
Allows to disconnect the battery of the machine.
Steering
Reinforced steering integrated into the new front axe, plus large sized front wheels ensure smooth manoeuvrability.
Blade clutch
Direct belt transmission. The electromagnetic blade clutch is controlled by self adjustable belt with constant tension.
Specifications
| Technic Caracteristics | |
| --- | --- |
| Engine | Kawasaki FS481H |
| Power | 16 HP - 11,7 kW |
| Cutting width (cm) | 80 cm |
| Cutting heigth | 44 to 102 mm |
| Speed | Forward 0 to 9 km/h / Backward 0 to 8 km/h |
| Mowing deck | Steel |
| Grassbox capacity (L) | 240 Liters |