Sport Fields
ETESIA has developed machines thet are perfectly adapted to the maintenance of the turfed playing fields, no matter which surfaces or conditions of maintenance are required. Indeed, numerous European amateur and professional football clubs refer to ETESIA mowers to maintain their lawn.
Ride-on mowers
The Hydro 80 range
This machine range has a 80cm mowing width and is ideal for surfaces from 5 000 à 10 000 m² (theoretical output:7200m²/h). Perfect for small and middle football fields (mowing time around 1,5 hours)
It is a very versatile machine. It is possible to adapt to it a number of accessories as a snow plow, a trailer, a deflector to mow high grass, a mulching kit …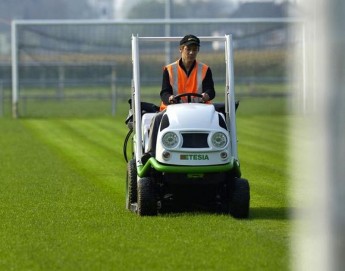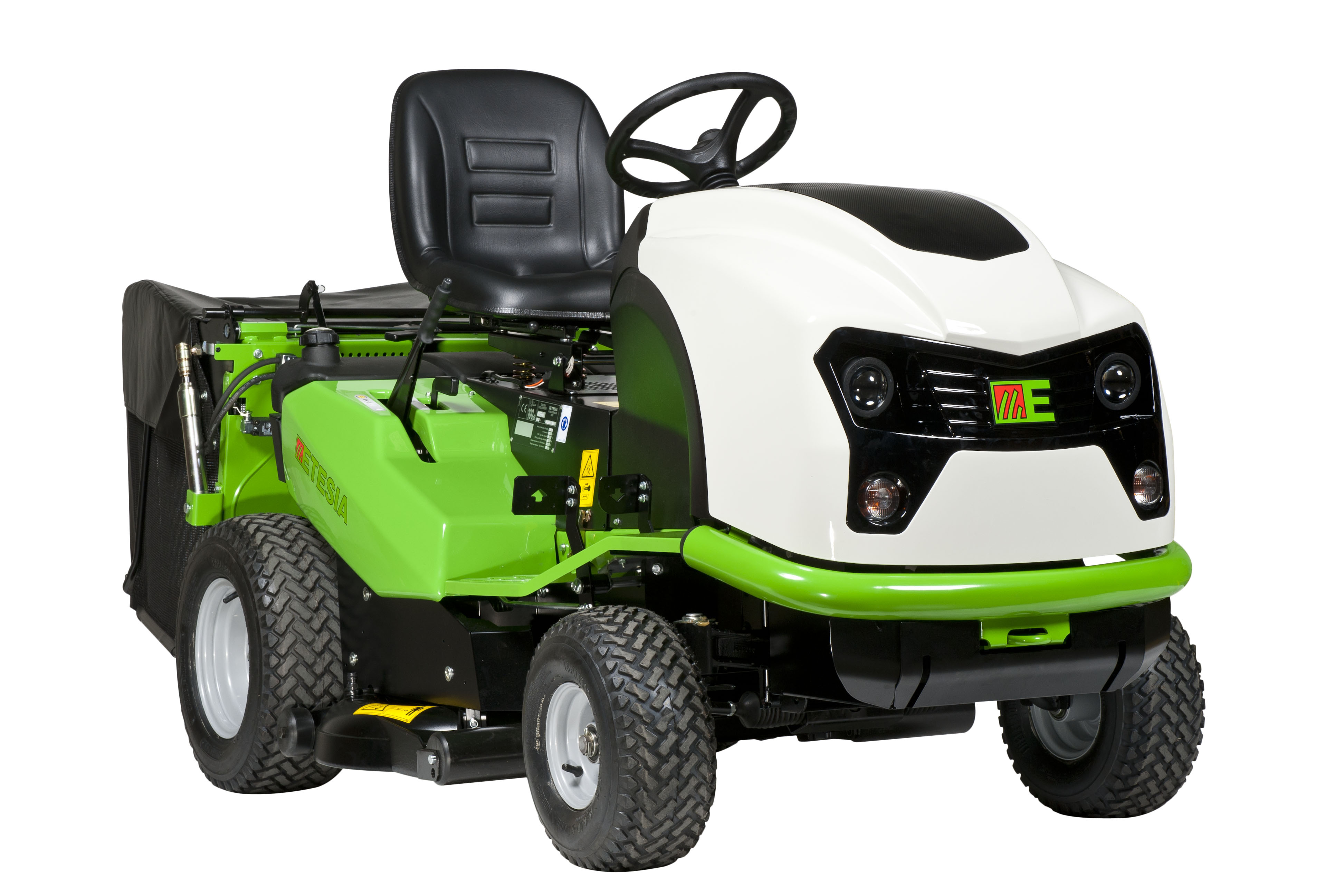 The Hydro 100 III
This formidable tool with a cutting width of 100cm is perfectly adapted to surfaces about 10 000 m². (theoretical output: 9000m²/h). Ideal for middle football fields (mowing time around 1 hour).
It is a very versatile machine.It is possible to adapt to it a large number of accessories: deflector, cabin, snow plow, rotating brush. A hydraulic command allows to manage these last two accessories directly from the jworkstation.
The Hydro 124D and Buffalo 124 for surfaces > 10 000 m²
The machines of the Hydro124 range have functions of outstanding use. Two motorizations are available: Diesel (Hydro 124D) and Gasoil (Buffalo 124). The Diesel is compatible with the biofuel B30. With a cutting width of 124 cm and various mowing types (collection or mulching) and a speed which can go to 16 km/h, the yield on this tool beats quite the records and takes place far in front of the competitors.
You can mow your playing field between 45 mn and 1,5 hours according to the conditions (height of the grass, the humidity, mulching or collecting, the distance of draining). Its quality of exceptional cutting as well as its system of innovative collection allow a fast and effective work allying cleanliness and productivity. The dynamic qualities of this range of ride-on mowers are exemplary. The scarificator which you can connect of series on Hydro 124D will allow you to scarify and to collect mosses in a single passage.
Ecological :
The mulching is 100 % natural: it eliminates the collection, the storage and the evacuation of waste, fertilizes the ground and allows a better resistance of the lawn to drought. CO2 emissions are considerably reduced with regard to classic lawn mower.